11 Scholes Street
Brooklyn, NY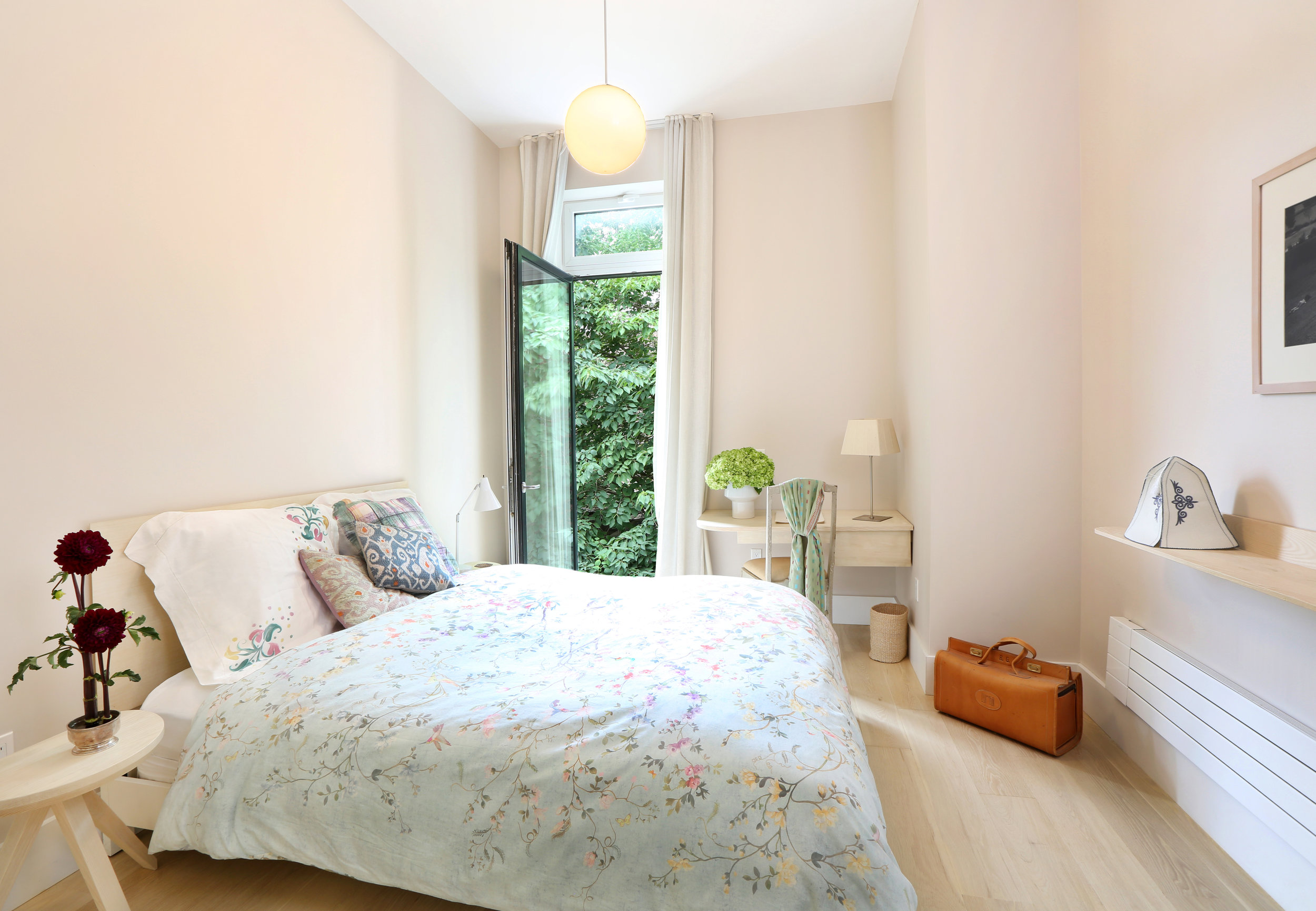 Asking Price $5,200,000

Year Built: 1899
Interior: 4,652 sq. ft. (approx.)
Exterior: 1,050 sq.ft. (approx.)
Tax (Annual): $4,244
3* Bedrooms
2 Full Baths
2 half baths
Web #: 00112502
A creative conversion from a 1899 firehouse to a distinctive live-work contemporary home. An artist's home minimalist and inspirational which connects life, art music and emotions. A composition of duality and contrast expressed over three renovated levels.
LIVE: Sleek, graphic, sophisticated: The 1675 SF second level features 11.9' ceilings, oversized windows, a signature from its past life. The minimalist loft with working fireplace, library walls and aesthetically designed kitchen gathers the perfect ingredients for grand scale entertaining. The second floor includes two quiet bedrooms, a bathroom with a walk through concrete shower and a half bath. Natural light from several sky wells streams down a graphic staircase creating contrasts of lightness and gravity with duality of grays and whites. A composition of beaming light and pure architecture.
OUTDOOR: A roof top sanctuary for the senses: Privacy is assured on the third level's wrap around terrace and master suite by the crown of the firehouse façade (900 SF int. and 800 SF. Ext.). Sliding floor to ceiling glass walls and skylights allow limitless light throughout. The master bedroom opens to an outdoor shower and Japanese style bamboo garden. The master bath includes a bathtub for two, a stone walled walk-in shower with bench and two skylights. A lounging and gathering seating area with built-in bar adjacent to the dining terrace is ideal for entertaining.
WORK: A space to create: The ground level, once occupied by the firehouse's carriages and horses, now includes a one car garage and a 2075 Sq. Ft. photographic studio with continuous concrete floors, 13 Ft. ceilings, and a wall of natural light. This massive space has the versatility to be used to highlight art, sculptures, play music, showcase a car collection or create the next breakthrough start up! A kitchenette and half bath complete this layout.